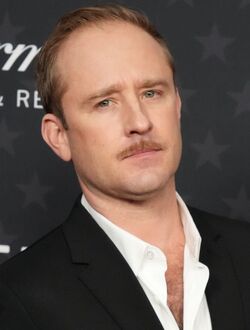 Ben Foster portrayed Dave in The Punisher and Warren Worthington II/Angel in X-Men: The Last Stand.
Significant roles
Trevor Adams in Bang Bang You're Dead (2002)
Big Q in Phone Boot (2002)
Mars Krupcheck in Hostage (2005)
Jake Mazursky in Alpha Dog (2006)
The Stranger in 30 Days of Night (2007)
Quotes
"My favorite action scene playing Angel was my first flying scene. The cool thing about this particular X-Men movie is that we're doing our own stunts. No joke. Hugh Jackman, if you see him moving entirely too fast? It's him. That's us doing it. We're in some of the most cutting-edge wire work available, so I'm doing 80-foot drops head first attached to basically just a jock strap and a metal wire."
Trivia