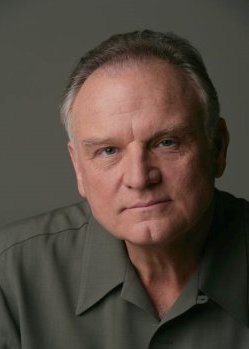 Bill Smitrovich portrayed William Gabriel in Iron Man.
Significant roles
Andy Fairton in Silver Bullet (1985)
Lloyd Bowman in Manhunter (1986)
Det. Danny Krychek in Crime Story (1986)
Det. Danny Krychek in Crime Story (1986-1988)
Andrew "Drew" Thacher in Life Goes On (1989-1993)
Webb in Star Trek: Deep Space Nine (1995)
Matt Murdock/Daredevil in Fantastic Four (1995)
Dave Palmer in The Phantom (1996)
Lt. Colonel Watson in Independence Day (1996)
Lt. Bob "Bletch" Bletcher in Millennium (1996-1997)
General Northwood in Air Force One (1997)
Inspector Cramer in The Golden Spiders: A Nero Wolfe Mystery (2000)
Gen. Stark in Fail Safe (2000)
Gen. Maxwell Taylor in Thirteen Days (2000)
Ray Urbanski in Nash Bridges (2001)
Inspector Cramer in A Nero Wolfe Mystery (2001-2002)
A.D.A. Kenneth Walsh in The Practice (2001-2004)
Alexander Haig in The Reagans (2003)
SAC Alexander Olczyk in Without a Trace (2004-2008)
Joel Arnou in Mrs. Harris (2005)
Judge Franks in Flash of Genius (2008)
Admiral Thompson in Eagle Eye (2008)
George Ristuccia in Seven Souls (2008)
Vice President Raymond Jarvis in The Event (2010)
Quotes
Please add some quotes from this performer about their work with Marvel movies!
Community content is available under
CC-BY-SA
unless otherwise noted.