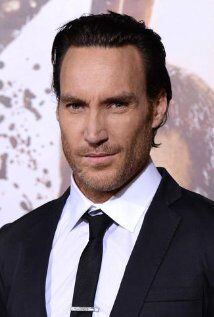 Callan Mulvey portrayed Jack Rollins in Captain America: The Winter Soldier and Avengers: Endgame.
Significant Roles
Bogdin Drazic in Heartbreak High (1994)
Stewie Holder in All Saints (1995)
Dave/Middleclass Homeboy in Pizza (2000)
Code Red (2001)
Rodney Hunter in Headstart (2001)
Rikko in Beatmaster (2001)
Sam Natoli in The Finder (2001)
Sam in Thunderstruck (2004)
Johnny Cooper in Home And Away (2006-2008)
Mitch Wahlberg in McLeod's Daughters (2007)
Horst Wenders in Sea Patrol (2007)
Mark Moran in Underbelly (2008)
Brendan Joshua in Rush (2008-2011)
Red fern hunter in Hunter (2011)
Mark Anthony Spencer in Bikie Wars:Brothers In Arms (2012)
Saber-DEVGRU in Zero Dark Thirty (2012)
Anatoli Knyazev in Batman v. Superman: Dawn of Justice (2016)
Quotes
Please add some quotes from this performer about their work in Marvel Movies!
Community content is available under
CC-BY-SA
unless otherwise noted.