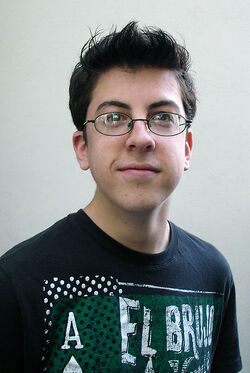 Christopher Mintz-Plasse portrayed Chris D'Amico/Red Mist in Kick-Ass and Kick-Ass 2 where he is known as the Motherfucker.
Significant roles
Fogell/McLovin in Superbad (2007)
Auge in Role Models (2008)
Isaac in Year One (2009)
Fishlegs in How to Train Your Dragon (2010)
Kent in Party Down (2010)
Giuseppe in Marmaduke (2010)
Fishlegs in Legend of the Boneknapper Dragon (2010)
Ed in Fright Night (2011)
Fishlegs in Dragons: Gift of the Night Fury (2011)
Fishlegs in Book of Dragons (2011)
Fishlegs in How to Train Your Dragon 2 (2014)
Quotes
"It's very dark. It's Warriors meets Kick-Ass at the end. He has a gang of superheroes and I have a gang of villains. It's... huge. Huge."
"There was one thing they took out, thank god, my character rapes a girl in the comic. And in this one its really funny because… well, I don't want to ruin it. There's no rape."
"I'm glad Matthew Vaughn is producing and involved in every draft. He'll be on set, so that's very cool."
Community content is available under
CC-BY-SA
unless otherwise noted.