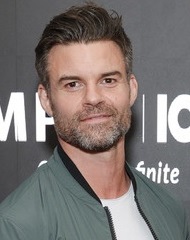 Daniel Gillies portrayed John Jameson in Spider-Man 2.
Significant roles
Dirk Mettcalfe in No One Can Hear You (2001)
Mark in Trespassing (2004)
Johnny Wickham in Bride & Prejudices (2004)
Jack Miller in Dream Cruise (2007)
Gary Dexter in Captivity (2007)
Quotes
"Mate, you know I am [excited], but I made it like a year ago now. I guess I should be jumping out my skin, but that'll probably come on June 30, or July 1, when it's released there in Australia. I've had such a long time to think about it, and take it all in, that at the moment, I'm quite calm. But I tell you what; the film looks beautiful, bloody beautiful. I did some ADR (Additional Dialogue Recording) for a couple of scenes on it yesterday, and it looks fantastic!"
Community content is available under
CC-BY-SA
unless otherwise noted.