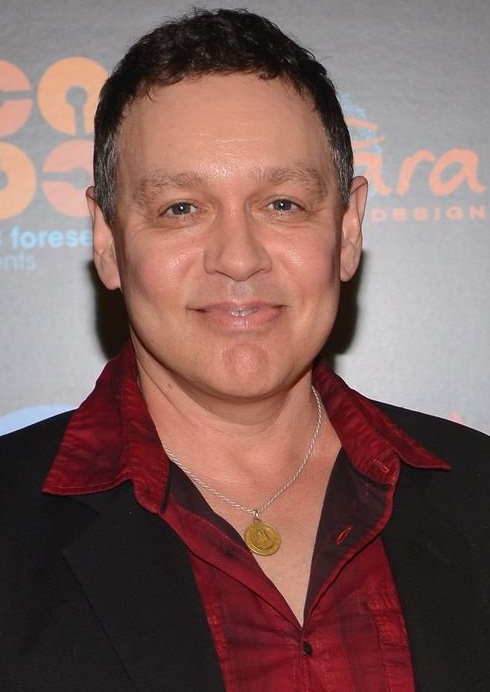 Doug Hutchison portrayed Loony Bin Jim in Punisher: War Zone.
Significant roles
Percy Wetmore in The Green Mile (1999)
Ifty in I Am Sam (2001)
Gus Morgan in The Salton Sea (2002)
Schroeder in Kidnapped (2006-2007)
Henry Victor in The Burrowers (2008)
Horace Goodspeed in Lost (2007-2009)
Quotes
"This movie will be nothing like any of the previous Punisher films. In fact, it's not a sequel. It's its own entity. Punisher: War Zone is going to blow you away visually. It will be very close to the "look" of the graphic novel. The lighting, the sets, the costumes, the style: all of it is going to have a dynamic gothic gritty urban timeless feel. I think it's going to look as stunning as something like Blade Runner."
"Looney Bin Jim is described by another character in the movie as a cross between "Hannibal Lector and Hitler". He's the only character in the film that does not exist in the graphic novel. LBJ is an invention of Lexi Alexander, the director/writer. Looney Bin Jim is Jigsaw's brother and Frank Castle's worst nightmare."
"I changed physically. LBJ resided in an asylum for the criminally insane for 10 years. So, I shaved my head and worked diligently with our make-up artist to add a pale pallor, dark circles under my eyes, and a gaunt "craziness" to my appearance. I worked with our dialect coach to hone a Brooklyn accent. Also, LBJ disintegrates both mentally and physically throughout the film as his medication wears off and he grows increasingly violent. I "scored" the script (and my character arc) with Lexi in order to keep track of the gradual transformations. Other than that, I just had a hell of a lot of fun playing a deranged psycho!"
"Dominic hated his Jigsaw prosthetics. Absolutely HATED it! The poor guy had to sit in the FX make-up chair for approximately 3 hours every day. So, I was constantly ribbing him about it. Saying: "I'm glad I'm playing LBJ and not Jigsaw, you poor bastard". Dom would look at me with that disgusting Jigsaw face and say (in his dry English accent): "Fuck you"."
Community content is available under
CC-BY-SA
unless otherwise noted.