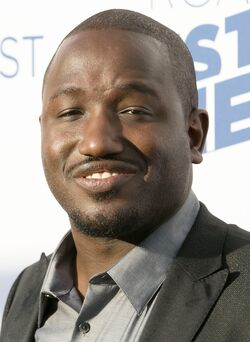 Hannibal Buress will appear in Spider-Man: Homecoming.
Significant roles
Hannibal in 30 Rock (2010-2012)
Hannibal in Louie (2010)
Hannibal in Sleepwalk with Me (2012)
Hannibal in High Mantainance (2013)
Hefty Jeff in Bob's Burgers (2013)
Crisco in Chozen (2014)
Lincoln Rice in Broad City (2014-2016)
Ben Rogers in Band of Robbers (2015)
Griff in Daddy's Home (2015)
Buddy in The Secret Life of Pets (2016)
Quotes
"All I can tell you is that I'm not Spider-Man. My character does not know that he's Spider-Man, so I don't get to see any crazy fight scenes."
"In Spider-Man, I play a gym teacher. I play one of the dumbass characters that don't realize he's Spider-Man. 'He's Peter Parker. Oh man, this guy's really athletic!'"