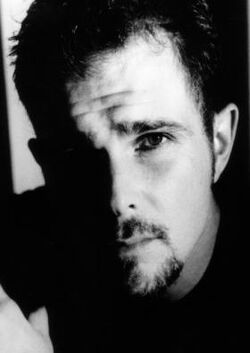 Jeremy Ratchford portrayed Banshee in Generation X. He also voiced Banshee in the 1990's X-Men animated series.
Significant roles
Leonard Welsh in Prom Night III: The Last Kiss (1990)
Andy Russell in Unforgiven (1992)
Johnny McQueen in The Shamrock Conspiracy (1995)
Banshee in X-Men (1992-1996)
Smoke in Mortal Kombat: Defenders of the Realm (1996)
Lyle Gorch in Buffy the Vampire Slayer (1998)
Ray Micigliano in Angel Eyes (2001)
Det. Jack Pogue in Blue Murder (2001-2003)
Eddie in Leatherheads (2008)
Nick Vera in Cold Case (2003-2010)
Quotes
Please add some quotes from this performer about their work in Marvel movies!