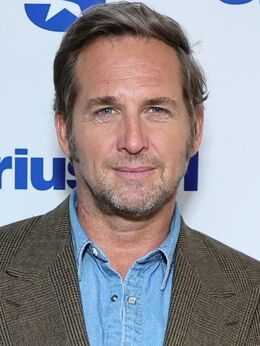 Josh Lucas portrayed Major Glenn Talbot in 2003's Hulk.
Significant roles
Felipe Restano in Alive (1993)
George Armstrong Custer in Class of '61 (1993)
Luke McGregor in Snowy River: The McGregor Saga (1994-1995)
Craig McDermott in American Psycho (2000)
Rich Janes in The Weight of Water (2000)
Darby Reese in The Deep End (2001)
Hansen in A Beautiful Mind (2001)
Jake Perry in Sweet Home Alabama(2002)
Ron Launius in Wonderland (2003)
Lt. Ben Gannon in Stealth (2005)
Cran Curtis in An Unfinished Life (2005)
Don Haskins in Gory Road (2006)
Dylan Johns in Poseidon (2006)
Quotes
"He's a really, really bad guy but driven by very genuine reasoning in his own mind. He's not evil for the sake of being evil; he's not superhero-ish in any way. He's definitely coming from a place where his beliefs are feeding what he's doing, which I think is always the key to those characters."
"There's not one comic book movie that's ever been done like this. It's The Ice Storm of comic books, it really is. It's a really dark, psychological, very deep meditation on rage and regression."
"There's only five actors in the movie so it was really just a very small interpersonal psychodrama in a sense."