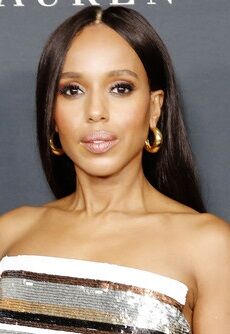 Kerry Washington portrayed Alicia Masters in Fantastic Four and Fantastic Four: Rise of the Silver Surfer.
Significant roles
Chenile in Save the Last Dance (2001)
Allie Lawrence in Law & Order (2001)
Julie in Bad Company (2002)
Fatima Goodrich in She Hate Me (2004)
Della Bella Robinson in Ray (2004)
Jasmine in Mr. & Mrs. Smith (2005)
Broomhilda in Django Unchained (2012)
Quotes
"It probably will be darker. They have handed in two different scripts, and they are trying now to take the best of both. So we're not exactly sure yet what it's going to look like. You would think that the Silver Surfer would be its own movie franchise, because people really love that character. I think it's really exciting that they're bringing that to Fantastic Four. I think it'll be huge."
"I like being a part of the franchise. I like the people I work with in that franchise. It would be great and fun and wonderful if I could do even more on the third one."
Community content is available under
CC-BY-SA
unless otherwise noted.