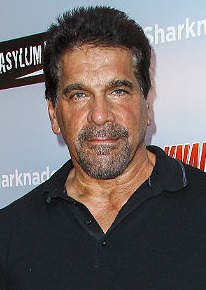 Lou Ferrigno portrayed Hulk in The Incredible Hulk 1970s series. He also voiced the Hulk in the 90's animated TV series The Incredible Hulk he reprised his role in The Incredible Hulk, The Avengers and Avengers: Age of Ultron He also has on-screen cameos as a security guard in both The Incredible Hulk and Hulk.
Significant roles
Security Guard in Hulk (2003)
Security Guard/Voice of Hulk in The Incredible Hulk (2008)
Voice of Hulk in The Avengers (2012)
Quotes
"I talked with Ed (Norton) about it. I believe he rewrote the script because he's very involved with the character, he's not just doing another movie, he wanted to be involved with the character. I think that's going to bring it to the next level."
"I was the first to bring superhero muscles to the screen and to make it more believable. There's still people who prefer to watch the old show over the newer things because it's real, not CGI. The Hulk was the beginning of me, a platform as an actor to grow. I don't think anybody else can play the Hulk like I could. I was able to show emotions even with all of the makeup. I don't think it can be duplicated."
"Now because he saved the day, they're making another solo Hulk movie after the second Avengers comes out."
Trivia
References
Community content is available under
CC-BY-SA
unless otherwise noted.