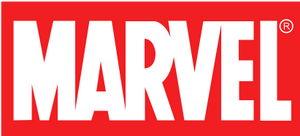 Marvel Entertainment, LLC is an entertainment company formed from the merger of Marvel Entertainment Group, Inc. and Toy Biz, Inc.
Subsidiaries
Marvel Comics
Marvel Comics is an comic book company owned by Marvel Publishing, Inc., a division of Marvel Entertainment, Inc.
Marvel counts among its characters such well-known properties as Spider-Man, the X-Men and their member Wolverine, the Fantastic Four, The Hulk, Thor, Captain America, Iron Man, the Punisher, Daredevil, Ghost Rider and many others. Most of Marvel's fictional characters are depicted as inhabitants of a single shared reality; this continuity is known as the Marvel Universe.
The comic book arm of the company was founded in 1939 as Timely Publications and was generally known as Atlas Comics in the 1950s. Marvel's modern incarnation dates from the early 1960s, with the launching of Fantastic Four and other superhero titles created by Stan Lee, Jack Kirby, Steve Ditko, and others. Marvel has since become one of the largest American comics companies, along with DC Comics.
Marvel Studios is a television and motion picture studio based in Beverly Hills, California. It was formed in the late 1990s following Revlon CEO Ronald Perelman's acquisition of parent company Marvel Entertainment. This resulted in the re-entry of Marvel into the motion picture and television business.
Marvel Studios heads were Avi Arad (1993-31 May 2006, as director since 1993, and Chairman and Chief Executive Officer since Oct 1998) and David Maisel as President and Chief Operating Officer.
Current heads are Michael Helfant, President and COO of Marvel Studios, and Kevin Feige, Marvel Studio's President of Production.
Marvel Knights is named after it's imprint of Marvel Worldwide which focusing on producing darker titles such as The Punisher and Ghost Rider.
Marvel Animation, LLC is a subsidiary of Marvel Entertainment incorporated in January 2008 to create a better presence of Marvel Characters in animation and home entertainment markets.
Marvel TV Studios, formally Marvel Television is a subsidiary of Marvel Entertainment incorporated in July 2010.
Community content is available under
CC-BY-SA
unless otherwise noted.