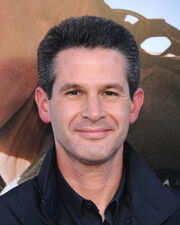 Simon Kinberg is the co-writer of X-Men: The Last Stand and X-Men: Days of Future Past, co-producer of X-Men: First Class and Logan, co-writer & co-producer of Fantastic Four, Deadpool, X-Men: Apocalypse, Deadpool 2, New Mutants and the upcoming Multiple Man and writer and director of Dark Phoenix and the executive producer of Legion and The Gifted.
Quotes
"I think Deadpool 2 will comment on anything that's happening in movies today especially in superhero movies. The sort of glut or saturation of these movies and the proliferation of sequels is definitely something we'll play around with."
Community content is available under
CC-BY-SA
unless otherwise noted.